The Company
Welcome to AMC Europe Ltd., European headquarters of ADVANCED Motion Controls, a world leader in servo drive solutions and precision motion controls, headquartered in California, USA.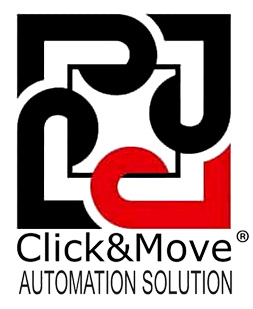 ADVANCED Motion Controls was founded in 1987 to provide high quality servo amplifiers and drives for the rapidly expanding automated machinery demands in many industries. AMC's focus is working with customers to develop and produce motion control amplifiers and drives capable of delivering from 20 W up to 48 kW peak.
ADVANCED Motion Controls has numerous standard products available but also provides custom products for OEMs with specific requirements or special option adaptations that meet their needs. Designs include both analog and digital technology covering a broad range of solutions. The newly introduced Digiflex® family offers multiple configuration capabilities, networking solutions, and provisions for optional software libraries to reduce programming time.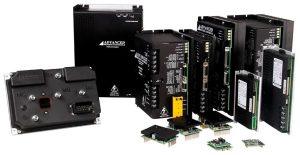 AMC Europe Ltd. serves and supports the European, Middle-Eastern and African areas whereas AMC in the USA serves and supports North & South America, Asia and Oceania. Collectively, we provide customers: sales, technical support and repairs for all of AMC's products. A major distinction between AMC and the competition is when we become an integral part for the engineering for our customers. The development of specialized amplifiers and drives is emphasizing by technical assistance on both hardware and software areas. This provides the most optimized motion control solution by increasing performance and reducing costs.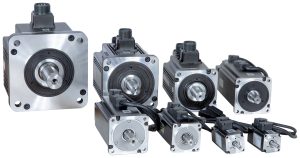 As well as providing high-performance servo amplifiers and drives, AMC offers power supplies, servomotors, accessories, and complete system solution consultation. Many of AMC drives (i.e., Digiflex®) are fully adaptive, configurable via RS232, RS485, CANopen or SynQNet interfaces. Easy adjustment to mechanical components is also accomplished in merely minutes. Features such as these allow our products to be applicable as quick replacement parts or as primary consideration for existing machine redesigns. Customers can anticipate short delivery lead times with the most common types delivered from our European stock location.
Our product offering can be found on the following pages. Navigation is made simple by using the menu on the left-hand side. If you have any questions regarding AMC or our products, do not hesitate to contact us by letter, e-mail, telephone, FAX or in person. We will make every effort to accommodate you.
AMC Europe Ltd.